May Dinner Meeting
DATE:
May 18, 2022

Location:
George Petrelli's Steak House
5615 South Sepulveda Blvd.
Culver City, CA 90230
Directions
Time:
4:30 p.m. - Executive Meeting
5:30 p.m. - Social Time
7:00 p.m. - Speaker (Time for Zoom login)

Speaker:
Pam Vaillancourt, CFS

Topic:
SCiftS Distinguished Achievement Awardee


The SCIFTS Distinguished Achievement Award honors an individual who has provided continuing and meritorious service to the food science and technology industry, particularly in the southwest United States.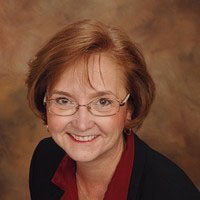 Perpetual Problem-Solver and Do-Gooder Wears Invisible Cape
Pam Vaillancourt, CFS, receives SCIFTS 2022 Distinguished Achievement Award for her decades of problem-solving contributions to southwestern manufacturers and colleagues as well as 22 years of judging SCIFTS College Bowl. Her food science solutions for her customers and colleagues remedy formulation hiccups and quality assurance nightmares. Pam`s eager to make connections between people or people and ingredients so they can battle more villains together for greater success at the food check-out and restaurant table.

And what energizes our honoree? Join SCIFTS on May 18, 2022 to learn how Pam conquers the kryptonite of naysayers and long days to find uplifting moments through her super-hero roles as food scientist, mentor, volunteer, traveler, and family member.
Click here to make your reservation and pay at the door.
Dinner Meeting Prices:
Member with Reservation: $40.00
Emeritus Member with Reservation: $25.00
Student Member with Reservation: $25.00
*$5.00 Discount with Cash/Check Payment at Door
UPCOMING EVENTS
May 18, 2022
Dinner Meeting
Petrelli`s Steak House
Culver City
July 10-13
IFT first
McCormick Place
Chicago, IL
September 21, 2022
Dinner Meeting
TBD
TBD
October 3, 2022
SCIFTS & SCC Golf Tournament
San Juan Hills Golf Club
San Juan Capistrano
THANK YOU to our Advertisers
Southern California Institute of Food Technologists Section | P.O. Box 3724, Orange, CA 92857 | 714.282.0919
www.scifts.net | scifts@pacbell.net